Archive for the 'Food' tag
For my 30th birthday, my wonderfuliferous wife bought us a flight to Melbourne, a two night stay and tickets to Jamie Oliver Live.
Now those that know me know my love of cooking, and the cooking style of Mr Oliver. I remember watching the first episode of the Naked Chef and I was hooked. He cooked the way I cooked. He cooked for the reason I cooked…
Love.
I have followed him from the start. I have all the books, Rachael and I had lunch in his restaurant Fifteen London, all the DVDs and I even gave in and bought the iPhone App. What can I say? When I go Fanbio, I don't play around.

Fifteen London (2004)

Fifteen Melbourne (2010)
So, off we go to Melbourne. Now while Brisbane is very multicultural, Melbourne is a clusterfuck of cultures smushed together in a city. I had curried goat on the Friday night. We had a Greek breakfast. We ate soooo much.
So come Friday night, we caught the tram to HiSense Arena.
The house was packed. He had a house band playing as everyone was seated, all the songs had a food nods. Lights go down and…
Unknown to me, one of Jamie's mentors from the River Café London, Rose Gray, died of cancer aged 71 shortly before. The River Café is where Jamie was discovered. He covered this in his show, and the show was dedicated to Ruth's memory. Jamie was in London for the funeral and then flew straight to Melbourne, 36 hours without sleep, and walked on stage.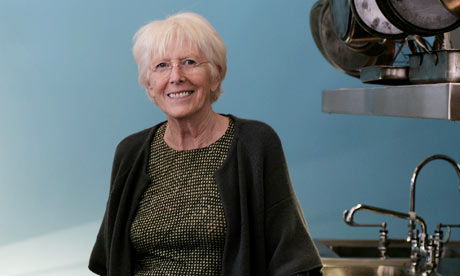 He told the story of his beginning. When a camera crew was filming in the River Café, Jamie had the night off. He was asked to come in and cover a shift and by chance was on that quick and simple assembly section where the camera crew was filming.
His ability to describe what he was doing, in his very unique style, and his comfort in front of the camera started things rolling leading up to a phone call from Channel 4 and the Naked Chef.
Jamie progressed his story through the Naked Chef, Oliver's Twist, Jamie's Kitchen and Jamie At Home, along with other projects. He brought out some of his students from Fifteen Melbourne and asked them how cooking changed their lives.
All the stories were told with cooking. He made dishes from each period and related them to his progression as a cook. Audience members were called up to help (and provide comic relief), including a lady and her daughter who had flown from Singapore just to see him.
I can try and recount all the recipes but I would get them wrong. It was being filmed so I am sure it will be available eventually, and I will update them here when it does. What struck me was this guy is a rock star. He put on a 1 man show. He played the drums WHILE cooking an asparagus pasta dish. He made cooking an event… What it should be.
It was all rooted in love, family and friends.
He finished with his next project, improving the health of the world. Jamie Oliver is dyslexic. Jamie Oliver is famous. Jamie Oliver has a bucket of money. He doesn't have to do this.
Watching the programs he has done with school lunches in Britain and Ministry Of Food, the amount of crap and failures he goes through to get a result shows to me that he does this from a very genuine place.
So. We spent a fair amount of coin to fly down and see a chef from Essex cook 7 dishes… Was it a waste? I can answer that this way.
On the tram to HiSense, it was very crowded. There was a man near the door dressed in black with a hipster hat with a group of other similarly dress people who were on their way to a concert (overheard their discussions). As we exited at the stop, he grumbled out loud "Oh, Jamie Oliver. That's why. You're all stupid". Me, full of goat curry and fearful of crowded spaces wasn't thinking right and replied as I walked past "Sorry to bother you". His reply "Order a pizza, it's just as good'. My last words as I walked out the door "Buy a CD, same reason".
Rachael scolded me for my brazenness… But I had my small victory!
J